There's something very sensuous about perfumes. Your signature scent serves as a personal scent memory to your friends and loved ones.
Besides, who doesn't like smelling nice all the time? If you're inclined towards naturally-derived fragrances that aren't full of synthetic chemicals, here's a list of some sweet-smelling organic and natural perfumes for women that you absolutely need to try.
Also, organic perfumes are simply a better choice for your health and the environment. Want to know more?
15 Best Natural Perfumes For Women That Will Free You From Synthetics
1. Abahna Frangipani And Orange Blossom
Want to smell like a meadow? This perfume by Abahana is a beautiful, soothing scent that will make you feel so peaceful and calm with a combination of frangipani and orange blossom. It's created using essential oils that are skillfully blended to ensure depth, purity, and integrity of fragrance. It comes in a sleek silver atomiser with a colored tassel – it's perfect for slipping into your handbag so that can refresh on the go! We love that it's long-lasting, affordable, and it smells so distinctive and unique. Besides offering chemical-free products, this brand is also against animal testing. This one's a must-try!
2. Tsi-La Misaki
This handcrafted unisex perfume by Tsi-La Organics is an all-natural, vegan, cruelty-free, Award-winning fragrance. Tsi-La has described the fragrance as "escaping into the French countryside", and that leaves you with a very serene image. The scents of green tea, lavender, sicilian bergamot, rich labdanum, tree moss, Tahitian vanilla, crushed mint, and flower extracts envelop you in a beautiful calm feeling. It comes in a pretty glass bottle and wearing this guarantees you 'tranquility'. This one is the perfect earthy lavender scent for anyone with a little mystery.
3. Kai Eau De Parfum
The exotic scent of Kai's signature perfume oil is delicately blended into this perfume spray. It's nothing quite like other natural fragrances because this smells like a super-light mix of white florals and gardenia. It's free of parabens, sulfates, and phosphate, and is also gluten-free, cruelty-free, and vegan! To top that, even its packaging is recyclable.
4. Liz Earle Botanical Essence No. 15
Want to know what fifteen of the world's most precious botanicals combined smell like? This Award-winning perfume is over 90% derived from sustainably sourced natural ingredients to create this seductively elegant olfactory jewel. It has fresh, spicy notes of pink pepper, cinnamon, and bergamot, which are complemented by captivating Damask rose, cypriol, and Indian sandalwood. It's long-lasting, and its sweet smell is guaranteed to get you a whole bunch of compliments. It's the perfect fragrance to create a feminine sensuality with a clean, fresh undertone.
5. Acorelle Tea Garden
This 100% well-being formula of Acorelle's Tea Garden is a fragrance like no other – it's made to enhance alertness and vitality, and it does what it claims. Its scent contains 100 percent essential oils with a classic tea note harmoniously blended with refreshing notes of lemon and cedar to give you that burst of citrusy energy. It's the perfect fragrance for summer or spring, and it comes in a convenient roll-on bottle that is handy to carry in your purse or even for when you're traveling.
6. Dasein Spring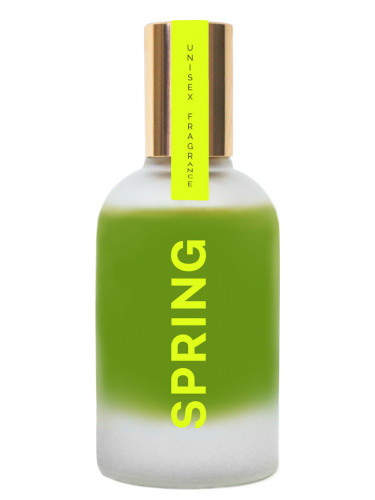 Ever wondered what spring in a bottle would smell like? This beautiful fragrance is a unisex aromatic fragrance with the perfect 'woody' notes. It features vetiver, violet, sandalwood, rose, yuzu, and black pepper. Its bottle looks very appealing and this one's perfect to wear during the day or night. It has a 10-12 hour longevity, and you won't need to reach out for the bottle too many times for a quick spritz. If you love the smell of fresh-turned earth and the citrusy aroma of yuzu, this is something you absolutely need to try!
7. Florescent Pretty Bird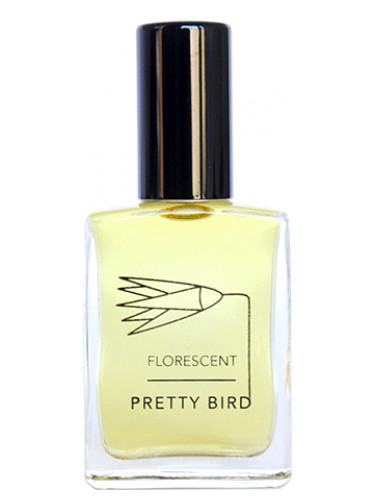 On the hunt for an Oriental floral perfume? This fragrance is 100% botanical and cruelty-free. It features a bright bergamot and earth-spiced fragrance with a woody, rosy sun-kissed warmth. This one's long-lasting and is an ideal mix of sweet and smokey. It's sexy and tomboyish at the same time! Its allure makes it a perfect date-night pick.
8. Earth Tu Face Jasmine Balm
Don't you just love the gorgeous packaging of this solid perfume? It's a real seashell, meaning that no two look alike! This handmade fragrance-packed balm is infused with pure flower oils of jasmine grandiflorum and jasmine sambac, combined with organic safflower oil, raw, unfiltered beeswax and 100% plant-derived vitamin E. It's an exotic and seductive scent that you can wear during the day or night. Also, did you know that it takes 8,000 handpicked blossoms to make just a tiny millimeter of jasmine oil? If you want to feel like Ariel from The Little Mermaid, it's time you get one of these!
9. Forager Botanical Flower Water Spray
Want to feel like you're walking through a garden of blooms? This Water Spray by Forager is a refreshing, hydrating mist that comprises of floral essential oils like orange blossom, ginger, and ylang-ylang. Since it's a gentle, water-based fragrance, you can spray this on your body, face or hair to smell like heaven all day long! This one's 100% organic and is free of color, parabens, sulfates, and preservatives.
10. Lina Hanson Satori Perfume Oil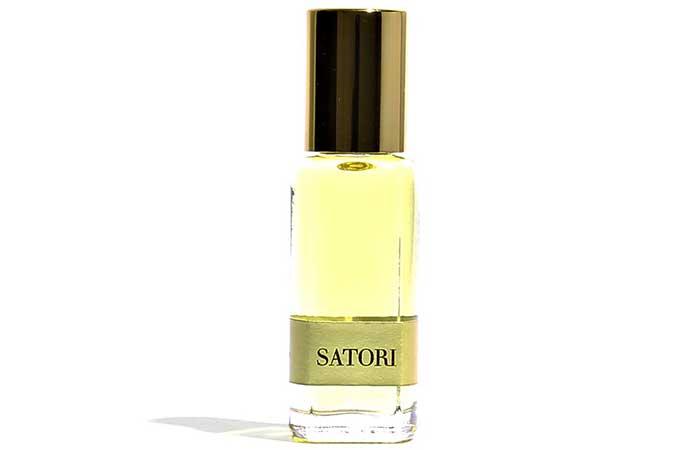 If you want to be transported to the Far East, this perfume oil makes for an uplifting and invigorating scent to awaken the senses with warm vanilla, grounding sandalwood and notes of crisp, refreshing yuzu and ginger. It comes in a rollerball, so it's super ideal to carry in your purse, or while traveling. Its essential oils are sustainably sourced from farmers' and women's cooperatives – what's better than that?
11. Red Flower Guaiac Organic Perfume
This wildly pleasurable scent is composed of the intense purity of flower distillations, dark-tree resins, bright, fresh herbs, and ripe fruit extractions. It's made with essential oils and organic plants. Want to know the best part? This perfume interacts with the body's natural oils and creates a unique scent for each person, adding a whole dimension to the experience of wearing perfume. It's long-wearing, and the ingredients it comprises of are sustainable, biodegradable, and biocompatible.
12. Kuumba Made Black Coconut Fragrance Oil
This perfume is perfect for long summer days. Its sweet, tropical fragrance brings together the best of nature to create a scent that will have you yearning for more. Since this is oil-based, you only need about a drop to make it last all day long. This also doubles as a massage oil, so you can add a few drops to your bath. Besides, this brand is also cruelty-free and uses certified organic herbs and plants to create their luxuriosize: x-large;">Organic Glam Jasmine
13. Organic Glam Jasmine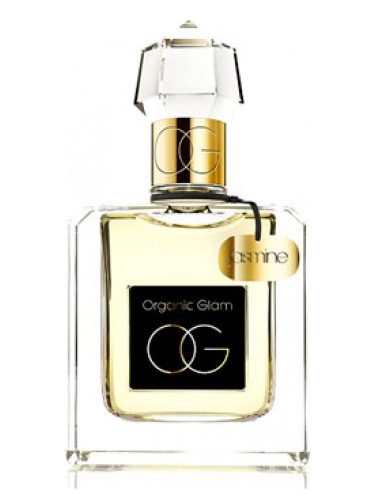 This intoxicating scent smells like warm moonlit walks and Mediterranean nights. Jasmine combined with ylang ylang, sicilian bergamot, and sandalwood gives you an unexpected and luscious fragrance. Its heavy glass bottle looks super classy, and you can proudly place it on your dressing table. The brand does not test on animals and it does not use artificial or toxic extracts in its perfumes. Although its price is on the higher side, this one is perfect to wear in the spring!
14. Lush Karma
This spicy, citrusy, and distinctly unique fragrance will leave you spellbound. It's made using patchouli, sweet orange, and lemongrass, giving you a scent that's both enticing and warm. Lush uses natural ingredients and two safe synthetics. The bottle is adorable and can be easily slipped into your handbag, so you can continue to smell great all day long! This one's extremely long-wearing and is worth every penny.
15. L'Occitane Vanille & Narcisse
This perfume by L'Occitane uses only natural ingredients, and it also keeps track of where these have been sourced from. It's subtle with a beautiful vanilla base and has top notes of blackcurrant, bergamot, gardenia heart, and spicy narcissus. If you want to enhance the intensity of this perfume, you can layer it with the Vanille & Narcisse Perfumed Body Milk.